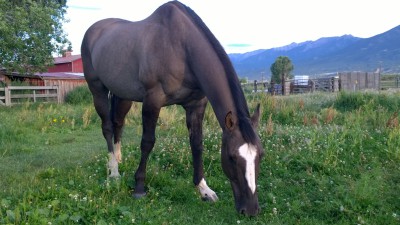 Hawk

Hawk, a quarter horse gelding in his mid-20s, is EquiGrace's first horse to be added to the staff. He is gentle and kind and has a funny sense of humor. He is always trying to make people laugh with his goofy antics, which include opening gates when he thinks you are not looking.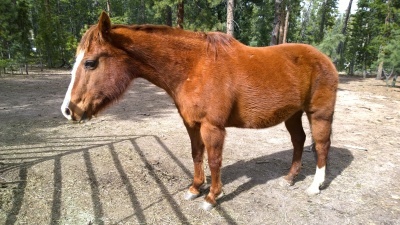 Rosie

Rosie is a quarter horse/arab pony in her early 20s. She is about as sweet as they come and we call her Rock Solid Rosie. She prefers simple one-on-one contact with her students over being the center of attention (like Hawk does) and although it might seem she is shy, she really likes being loved on and is just happy being a reserved and laid back find of gal.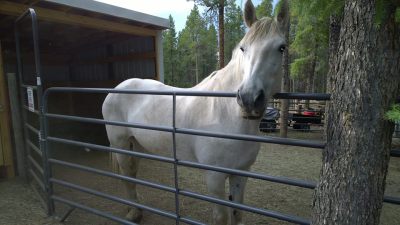 Annie is a percheron/unicorn cross in her late teens and both rides and drives. She has a a heart as big as her butt! But don't let her size fool you, she is calm and gentle and extremely patient with everyone who works with her. We hope to get her in harness soon so we can cruise through the neighborhood in a carriage driven by our very own unicorn.